"To Achieve World Government it is necessary to remove from the minds of men their individualism their loyalty to family traditions and national identification." -- Brock Chisholm - Director of the World Health Organization

A society whose citizens refuse to see and investigate the facts, who refuse to believe that their government and their media will routinely lie to them and fabricate a reality contrary to verifiable facts, is a society that chooses and deserves the Police State Dictatorship it's going to get." -- Ian Williams Goddard
Anthony Hilder's new film exposes the machinations of the criminal conspiracy called the "Federal Reserve Corporation." This criminal corporation is owned by International Banksters (primarily the Rothschild crime family). If you want to know who is raping America and the American people watch this film. The Fed Banksters have already stolen over $23 trillion!!!
To order your copy click here for PayPal
or
call 928.227.0760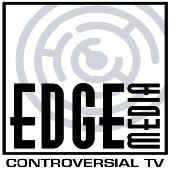 We're Back online. Please submit all articles to FWA. If you have a great link to an article or you want to submit one you wrote, e-mail it to us.

Graphics Designed by www.EnochGraphics.com

Copyright © 2008 Free World Alliance

All rights reserved.
---
In accordance with Title 17 U.S.C. Section 107, this material is distributed without profit to those who have expressed a prior interest in receiving the included information for research and educational purposes.
---