This archive is being built, article-by-article, for the benefit of everyone who seeks to know the truth about the real world that we all live in. If you read just one article a day you will know far more than the average American sheeple.
When you read an article that you think everyone should read, e-mail it to as many people as possible. Don't be hesitant to e-mail articles to your Congresscritters or other politicians and bureaurats.
It is the job of every Patriot to wake up as many fellow Americans as we can. The only ones who can save this great country are WE THE PEOPLE!
Read, read, read and then pass it on! Together we can take our country back from the criminals who took it away from us.
ALERT!
Barry Soetoro is an ILLEGAL ALIEN! - What is he hiding?
The barry soetoro Gang plans to launch a false flag attack! against
WE THE PEOPLE!
Free World Film Works Summer Special
The ILLEGAL alien signs Martial Law EO 12919
Gov. of Hawaii cannot find barry's BC
barry's fake & real birth certificate
BS's birth certificate is FAKE!
False flag terrorist attack! - Impeach barry
Michael Savage again warns of a barry soetoro false flag attack!
Yemen toner attack was a FLASE FLAG
Scroll down for the Archive articles.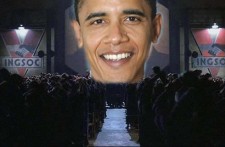 This is your WHITE White House occuppier.
barry soetoro is a WHITE man!
He is 7/8 WHITE & 1/8 BLACK
He is 4/8 Anglo-Saxon & 3/8 Arab & 1/8 Black
(Arabs are Caucasian/White)
The Real barry soetoro & Miz soetoro